Asus Zenfone 3 Deluxe - rilasciato un nuovo aggiornamento software
Asus Zenfone 3 Deluxe - rilasciato un nuovo aggiornamento software
10 Gennaio 2017 - a cura di PuntoCellulare.it
ASUS
ANDROID
CERCA
Asus ha iniziato la distribuzione del nuovo firmware 12.40.108.17 per lo smartphone
ZenFone 3 Deluxe
(per la versione ZS550KL con schermo da 5.5 pollici).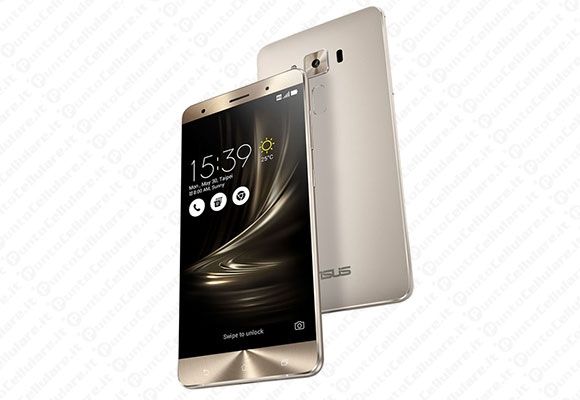 Fra le novità si segnalano le migliorie per quanto riguarda la precisione del touchscreen, la funzionalità 'Pure Audio' su Audio Wizart collegando gli auricolari e un tutorial per la funzionalità NFC.
【Version】
12.40.108.17

【Model Name】
ZenFone 3 Deluxe (ZS550KL)

【Release Date】
2017/01/09
(It takes about one week for the system to complete the autopush, if you did not receive the updation, please go to 【Setting】->【About】->【System Update】to update manaully)

【Release Note】

1.Add Pure mode in Audio Wizard when earphone is connected.
2.Add NFC function user tutorial.
3.Improve the stability of touch performance.
MIGLIORI OFFERTE
OFFERTE GEARBEST